Renew your Membership!
Continue your membership with KARC.

Accountability
When you're flying solo, it's easy to justify skipping a workout. Accountability to another person is a big factor in adhering to a training plan.

Peer pressure can be a good thing
Research shows that the actions of others rub off on us, surround yourself with runners, and you'll soon find enablers of the best kind.

You'll go faster
No one wants to be the weakest link in a group setting. This is the Kohler Effect, it makes us to push beyond the limits we might set on ourselves when training alone.
Need more info before you join?

You'll also go farther
Working out with others has been found to increase the amount of time a person spends exercising, doubling the training time of those who exercised alone.

There will be Socials
Few understand what it means to be "rungry" after a workout. Our pace groups do more than just run— they also sometimes grab breakfast after a Saturday morning run.

You'll get the inside scoop
Whether it's advice on how to train for your first full marathon or a clever hack for preventing blisters during an ultra, you'll be amazed at how much you can learn from your fellow runners.

Everything gets better
Those exercising in a group show significant improvements in physical fitness, mental well-being, and emotional stability, as well as a marked reduction in stress levels.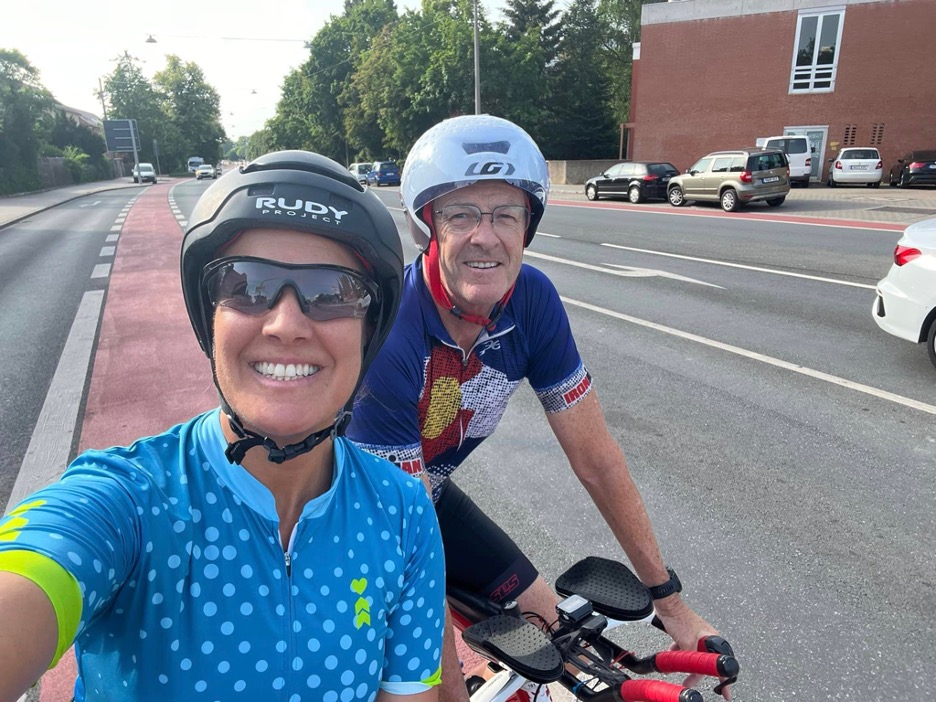 Marty and Belen, who are three (3) times as awesome – they're triathletes! You will find them riding on Cinco Ranch Blvd. at 4 am on Tuesdays and Thursdays; you will see them on their "brick runs" on Peek Rd.; you'll also see them casually swimming a million yards before breakfast. Most impressively, you'll witness the couple conquering the miles and yards together in love. How special is that?
Let us know if you are interested to become a member!
"*" indicates required fields