2021 KARC Board of Directors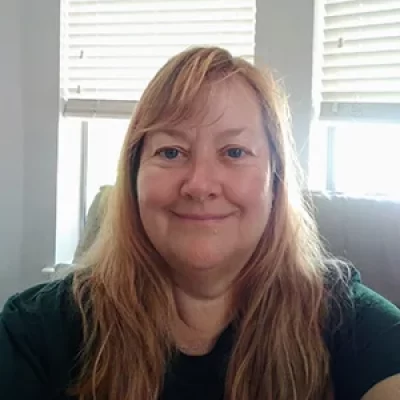 Yvonne stepped up to the president role mid-year 2021 after serving as Treasurer since 2020 and as a Director in 2019. Yvonne has enjoyed serving on the board and getting to know more of the runners of KARC. She enjoys walking, casual biking and has recently completed her first 10k. She loves the inclusiveness of the club that supports each other no matter your ability, age, or goals. Furthermore, she is looking forward to more group events and races. Yvonne is married to Craig, and they have 2 awesome sons who keep them in tune with the Millennial and Gen Z trends. Besides working on KARC stuff, she is retired after 30 years in upstream oil and gas, where she held a multitude of roles in engineering and finance leadership.
Paul served on the board as vice-president in 2021 and as Director since 2019. Paul has been running on and off since he was a youngster. Paul ran (recreational) track in his native The Netherlands in college and then picked running back up when he was in Texas in the late '90s. Paul ran his first marathon in 1997 with Houston FIT. Since moving back to Texas in 2016, Paul joined KARC, and he has run several half-marathons and one full marathon since. Paul loves the running community, its supportive character, and its no-whining, mind-over-matter attitude. Paul works as a Project Development Lead at Air Products and hopes that that keeps him afloat while his 3 kids are in college.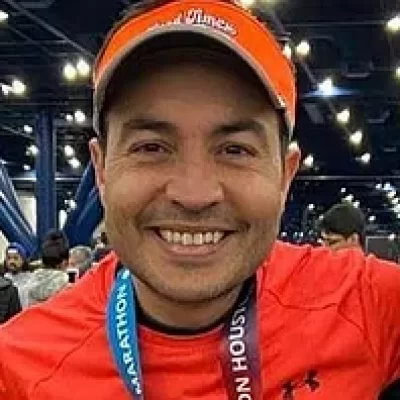 Arturo has been treasurer for the second half of 2021 and a director prior to that. He started running to pursue some health benefits in 2012 with KatyFit with a group called Blue/Greens!! Their coaches were Mike Masse and Rick Bozanich. He completed his first marathon in January 2013 with a 4:56 time and has run every Houston Marathon since then. Arturo has run the Houston Marathon 8th times and expects to finish his 9th Houston Marathon in January 2022. He has run a total of 12 Marathons including a couple of virtual marathons in the past year, his PR was Woodlands in 2021 with a 3:26! Arturo has also done many half-marathons, 30Ks, 25Ks, 10Ks and been part of a team running the Texas Independence Relay and the Ragnar Relay Race. Arturo is a charter member of KARC and believes it has generated an amazing running community in the Katy area. Arturo enjoys running groups, loves to have long-running conversations. He loves to pace friends in their races, adding some tunes and fun to every aspect of running. Arturo is originally from Mexico and has lived in the Katy area since 2008. He is married to Ana, who is the love of his life, and has two amazing kids, Diego, 15, and Amelia, 11.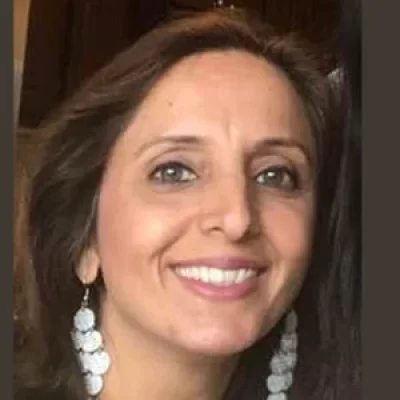 Nachiketa has been a director for the second half of 2021. After her first run, ~0.1 miles down the block, Nachiketa was huffing and puffing and was baffled as to why she could work out in the gym for 2 hours but not run down the block! Nachiketa started to run a little at a time and was proud of herself when she first ran 2 miles. That was in 2008. After that, Nachiketa would run a few miles per month for the next 5 years until she took her first leap and registered for the Blue Bell Fun Run 10k, which she completed in 68 minutes. This brought on a dream that if she could run a 10k after having run her first 6 miles the week of the 10k, then she could definitely do a marathon if trained properly. Nachiketa's search led her to KARC, which she joined in the spring of 2018. Since then, Nachiketa has completed 3 half and 1 full marathon and is looking forward to running many more. With KARC, not only have she found the discipline to train but also a wonderful group of friends. Nachiketa has been involved with KARC activities, volunteering as much as she can. She is an avid supporter of fitness / active lifestyle and encourages her friends and anyone she meets to take up what they enjoy. In addition to running, Nachiketa loves hiking with friends and visiting new places.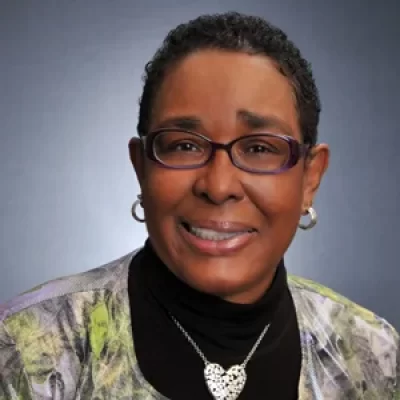 Beverly has been a director for 2021 and a member of KARC since 2017. Prior to that, she had been in Katy Fit for a number of years. She is an avid walker, although she prefers to think of herself as a 'runner' because it sounds better! She is the pace group leader for the Bobcats, who are known as the "Road Dawgs" by many of their team! Furthermore, she is also a member of the Texas Beef Team and has been since 2014. Beverly has completed two half-marathons, along with a countless number of 10 & 5K's. Beverly has served for the past three years as KARC's representative as the Captain of one of the refueling stations for the Chevron Houston Marathon. Beverly has been a Realtor for the past 10 years and is currently with Realm Real Estate Professionals.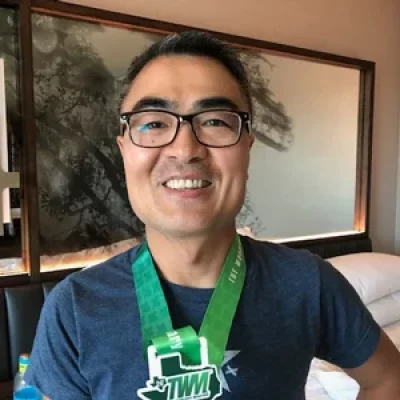 Brad has been a director in 2021 and a member since 2019. During most of Brad's adult life, running was something that he "ran" away from. When he turned 40, his teenage daughter outran him, by a large margin, in a casual "race you" challenge. That's when he realized that life is really more than just work. For better health and balance, Brad picked up running and joined KARC at the season-opening social event on July 20, 2019. Brad is forever thankful for the benefits brought by KARC – discipline, accountability, friendship, and humility. After joining KARC, Brad has run three marathons and a 50K. Just as promised by the Falcons group lender, Brad qualified and ran the 125th Boston Marathon along with many KARC members. As a board member of KARC, Brad is delighted to give back to the Katy running community by editing the monthly club newsletter and contributing to making KARC a meaningful club to all its members. Brad, his wife, and two daughters (a Junior and a Freshman in college) live in Katy. When not running, Brad practices real estate law in the Galleria area.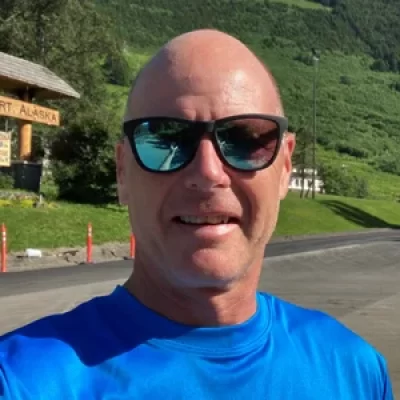 Carl has been a KARC director in 2021 and a member since 2018. Despite confessing to hating running when he was at school growing up in England, Carl took up running in 2015 to help manage work stress. When working in drilling and completions for a major oil and gas company he's been able to run on work trips in places as far apart as Alaska, Aberdeen, and Azerbaijan and running has developed into his number one hobby. Now retired, most of his running is done in Katy, and he's found the friends he's made in the local running community to be a new 'family'. Carl has run 11 marathons and 22 half-marathons, the first full-distance being San Antonio in 2016. His current goal is to run Boston, and hopefully, that will be in 2022! Carl is married to Natalie, a Canadian, and has 2 girls – Olivia 14, and Lauren 12 – both born in Alaska. He is also a fanatical supporter of Liverpool FC and is always keen to make sure his girls – in Katy HS and Wood Creek JH- follow the path of being a Red!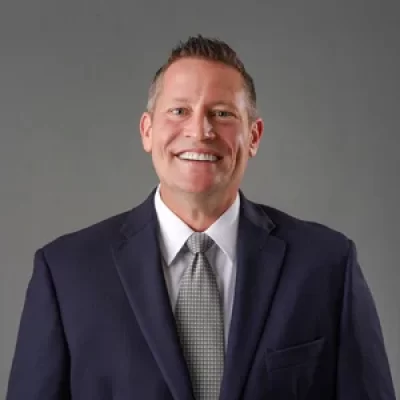 Kris has been a member of KARC for the past two years. He started with the group to further the health benefits that began while training with Gotta Run. In the past few years, he's lost 45 pounds training with the group and cut 25 minutes off his half-marathon time. He founded and ran the Katy Beer Run which served the Katy community for several years and over the past year has been delivering water for the runners here in Katy. Kris is a mentor at Cimarron Elementary and enjoys all the fun Dad things he gets to do with his 2 kids, Ella who is 15, and Lilly who is 5, such as soccer, gymnastics, dancing, and swimming. Kris has completed 6 marathons and countless half-marathons. Currently, he is training for the Houston Full and could not be doing it without the camaraderie of this group. When not running, Kris is selling houses in the Katy and West Houston area.
Mark has been a member of KARC for 4 years and is currently the Mustangs' pace group coordinator. Running is his favorite exercise activity, and he has completed three Chevron marathons, the latest in 2019, over 25 half-marathons and many trails run. He enjoys welcoming new runners to KARC and introducing them to other members. Mark was a volunteer at the Back to School 5K this past September. His greatest running experience was volunteering at the Leadville Co. 100-mile race and crewing for his son, Max, as he earned the coveted Leadville belt buckle. Each year at work, Mark organizes a team of fellow employees to run the Conoco Rodeo Run and Corporate 5K run. Mark's long-term goal is to stay healthy, keep running, and win his age group races in his 70s and 80s.